The flow-through cooler is the ideal solution wherever the reduction of temperature is needed, for the mass or compounds, to fillings and creams before their process on the production line.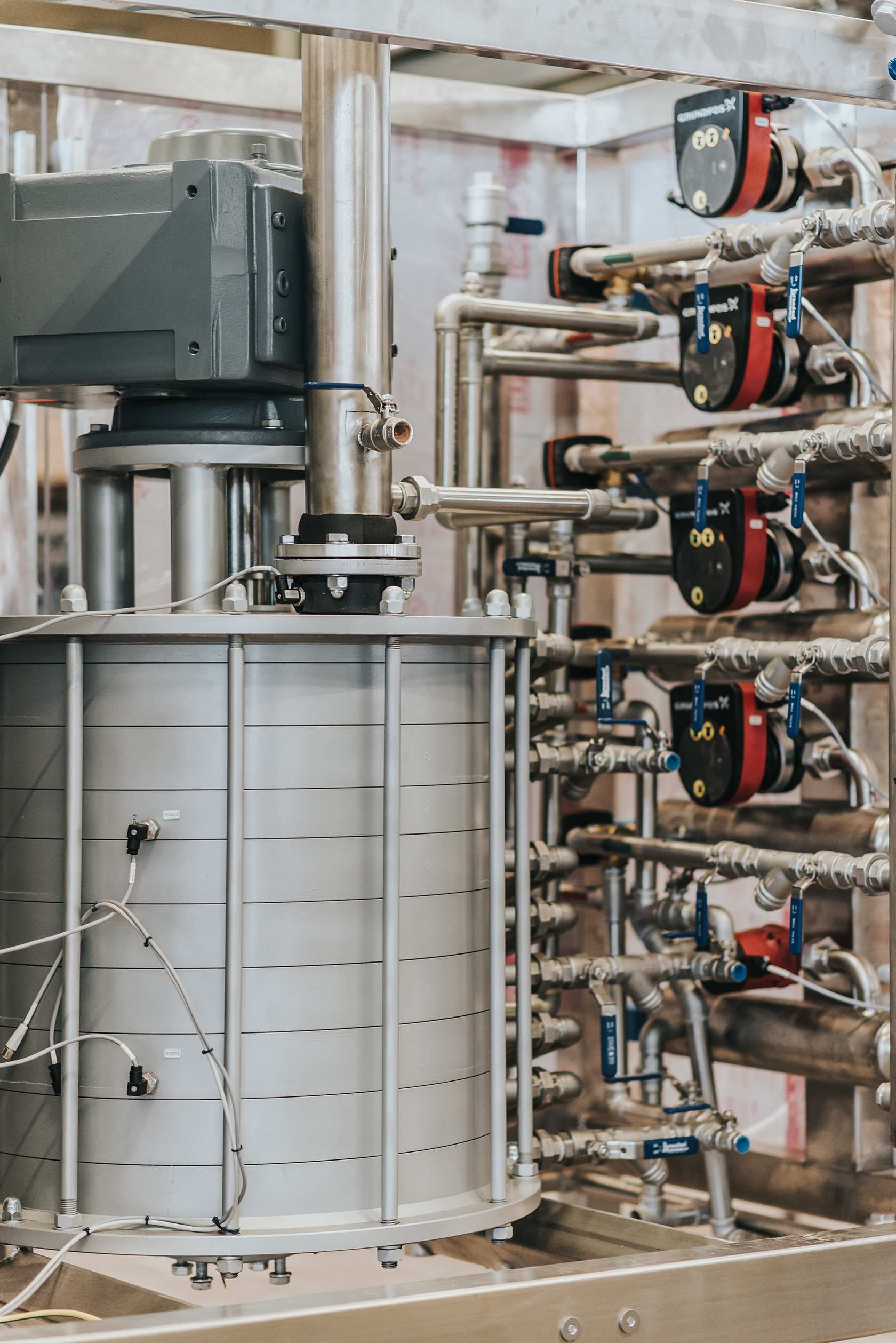 Lekos designs and delivers flow-through coolers, which in principle are the same as disc tempering machine, but without heating output section. Actual mass temperature is measured at the output of every section. Water temperature is automatically regulated in individual sections independently, so that required temperature of mass at the output from flow-through cooler is achieved and maintained.
Flow-through cooler is available with capacity from 150 up to 2500 kg per hour. It can also be equipped with built-in aeration stage.