Lekos storage tanks are typical for their design of water jacket, which is designed with emphasis on food safety. Because of that, every water jacket is designed in a way that water and food are never separated by single weld.
Sanitary design, high quality welded and polished surfaces and design for wide spectrum of use are standard.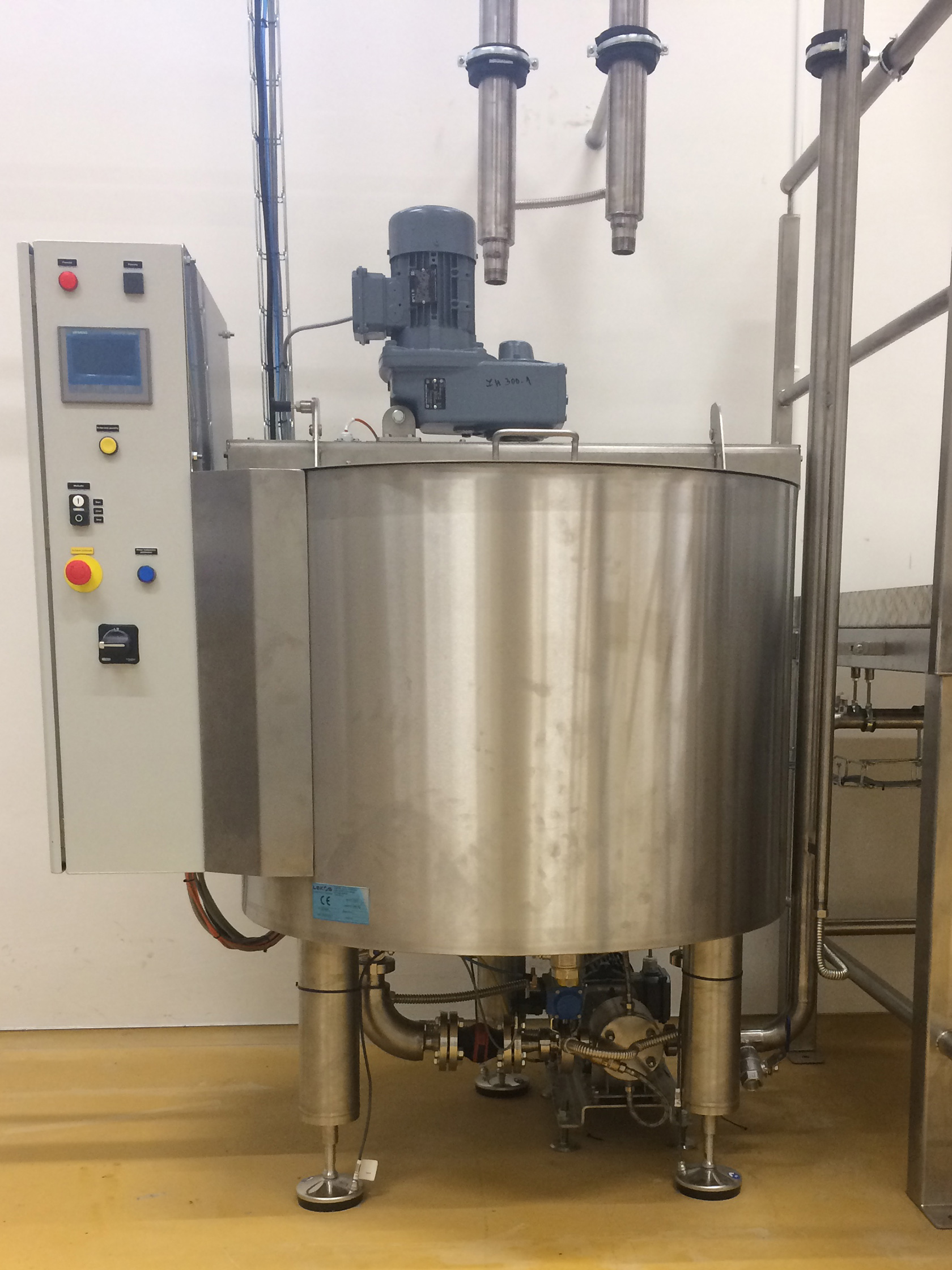 Lekos manufactures and offers these interior storage tanks made of stainless steel A304 or A316 with maximum useful volume 6 000 litres.
Tailor-made solutions are available, optional features such as installation on the weighing cells, chocolate management system with recipe management, etc. Lekos delivers interior storage tanks for:
storage of chocolate masses or creams by constant blending and maintaining required temperature in a water jacket
storage of boiled syrups by required temperature
mixing of the masses with emulsifiers using blender combined with propeller
Horizontal chocolate tanks are also available. Customers appreciate their mobile execution within the plant.